Dear colleagues!
We kindly invite you to take a part in XII International Scientific and Technical Conference "METROLOGY AND MEASURING TECHNIQUES" ("METROLOGY-2020"), which will be held on 6-8 October 2020 at the National Scientific Center "Institute of Metrology", Kharkiv.

Issues to be discussed at the conference:

Reproduction and distribution of SI units

Fundamental metrology and traceability

Results of international comparisons

Standards and measuring systems

Sensors, Sensors and Intelligent Systems Technologies

Industry 4.0 and additive technology

Computer modeling for metrology needs

Metrology to improve the efficiency and reliability of energy systems and networks

New documents and standards in metrology, legal metrology

A new section "Metrological aspects of natural gas metering" is planned within the conference.


Participants are welcomed to submit the papers on the following types of measurements:
acoustics, ultrasound, vibration (AUV);

electricity and magnetism (EM);

length and angle (L);

mass and related quantities (M);

photometry and radiometry (PR);

physical chemistry (QM);

ionizing radiation (RI);

temperature (T);

time and frequency (TF).
Conditions of participation

After acceptance of the abstracts by the Organizing Committee, it is proposed to provide the full texts of the papers in Ukrainian, English or Russian in accordance with the template
The organization fee is 100.00 EUR.
The organization fee should have a comment "For participation (surname, name) in the conference "Metrology – 2020".

After receiving your application form, an invoice for payment of organization fee, contract and act on performed works in two copies will be sent to your address.

Submitted papers will not be published without payment!


The conference proceedings will be published in "Ukrainian Metrological Journal", which is included in the professional periodicals of the category "A" and the Web of Science Core Collection database.
| | |
| --- | --- |
| 20 May | – deadline for acceptance of abstracts of scientific reports; |
| 1 June | – deadline for receipt of applications and reports; |
| 1 September | – deadline for submission of applications for participants without reports; |
| 1 October | – the deadline for receiving payments; |
| 5-6 October | – arrival of participants; |
| 6 October | – opening of the conference. |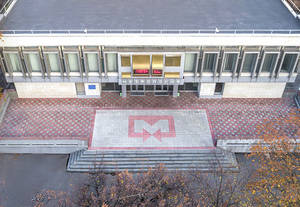 Contacts of the Organizing Committee
Organizing Committee address:
NSC "Institute of Metrology", 42 Myronosytska Str.,
61002, Kharkiv, Ukraine
Phone numbers:
+ 38 (057) 704-98-12 – secretary Anna Mytsik
Сoncluding of contracts:
+38 (057) 704-97-73
+38 (057) 700-35-77 – Irina Kaliberda
Materials must be sent to the e-mail address:
e-mail: mvt2020(at)metrology.kharkov.ua