Conditions of participation
The organization fee is 100.00 EUR.
The organization fee should have a comment "For participation (surname, name) in the conference "Metrology – 2020".

After receiving your application form, an invoice for payment of organization fee, contract and act on performed works in two copies will be sent to your address.

Submitted papers will not be published without payment!


The conference proceedings will be published in "Ukrainian Metrological Journal", which is included in the professional periodicals of the category "A" and the Web of Science Core Collection database.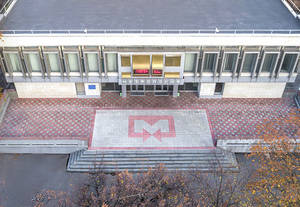 Contacts of the Organizing Committee
Organizing Committee address:
NSC "Institute of Metrology", 42 Myronosytska Str.,
61002, Kharkiv, Ukraine
Phone numbers:
+ 38 (057) 704-98-12 – secretary Anna Mytsik
Сoncluding of contracts:
+38 (057) 704-97-73
+38 (057) 700-35-77 – Irina Kaliberda
Materials must be sent to the e-mail address:
e-mail: mvt2020(at)metrology.kharkov.ua