State Primary Standard of the Pressure Unit for Excess Pressure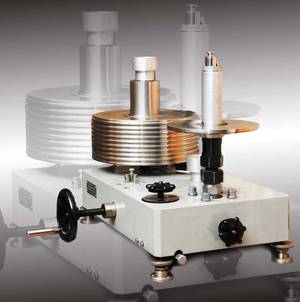 Reproduction and maintenance of pressure unit for overpressure.
Dissemination of the size of pressure unit to the secondary standards by means of direct comparison in accordance with DSTU 4007-2001 "Metrology. National verification scheme for measurement instruments of overpressure in range from minus 100 kPa to 20 MPa".
Metrological characteristics

Range

from 0,05 MPa to 10 MPa

Uncertainty by type A (uA)

3·10-6

Uncertainty by type B (uB)

2,6·10-6

Total standard uncertainty (uC)

4·10-6

Extended uncertainty (U)

8·10-6